Window Restoration In Lincoln City
The images above are from a local Lincoln City project we completed in conjunction with another highly recognized contractor.  The Lincoln City Cultural Center wanted to replace its old aluminum windows with historically accurate wood windows.  Valley Woodworks was brought in at the end of the project to aid in the installation of the windows, trim, and hardware. 
The image to the right is from one of your Lincoln City neighbors in Salem. Valley Woodworks was brought in to craft a Curved Staircase.  The homeowners wanted a finely-crafted, white oak staircase to be the centerpiece of the entrance of their new residence. Valley Woodworks was able to step in and make their dream a reality.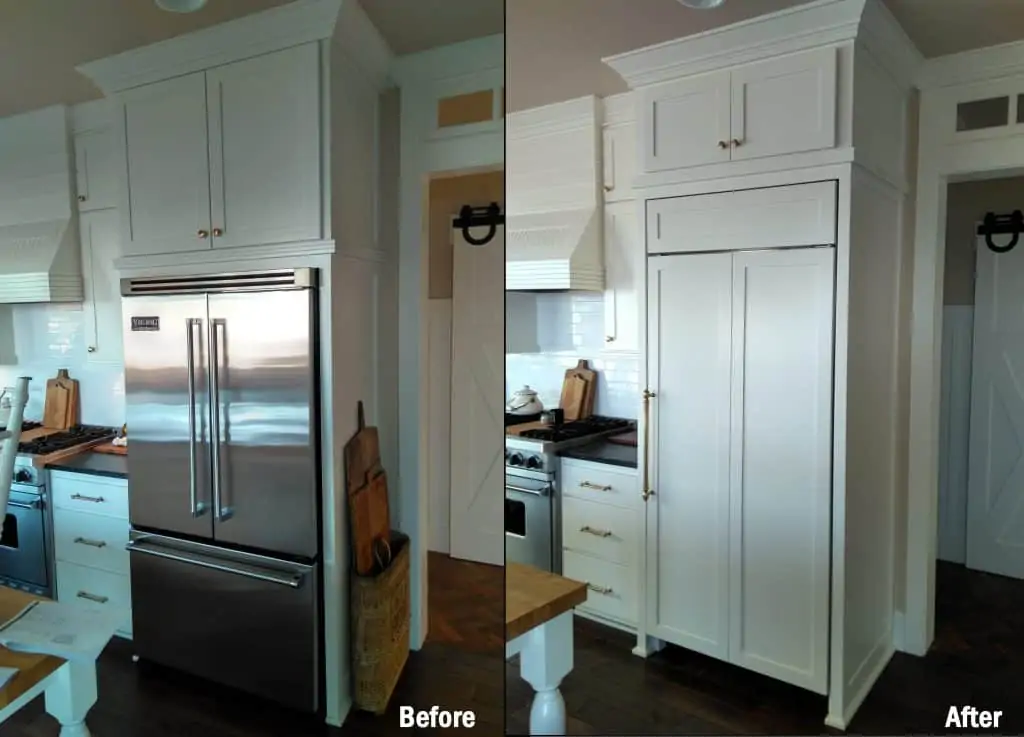 This last project is for Cabinet Remodeling from another Lincoln City neighbor in Salem. The client on this project desired to have a refrigerator that blended in with the rest of the kitchen cabinetry.  Valley Woodworks was able to incorporate the fridge seamlessly.
Contact Valley Woodworks today so that we can schedule an appointment to help make your Lincoln City home or business improvement dreams come true.