The image to the left shows that a great deal of time, effort, glue, and clamps were all needed to craft the curved handrail.  The handrail had to perfectly mirror the curvature of the staircase. 
Next, we show a project we did for another Salem neighbor. Valley Woodworks was brought in to frame and finish the staircase and trim work for this modern home.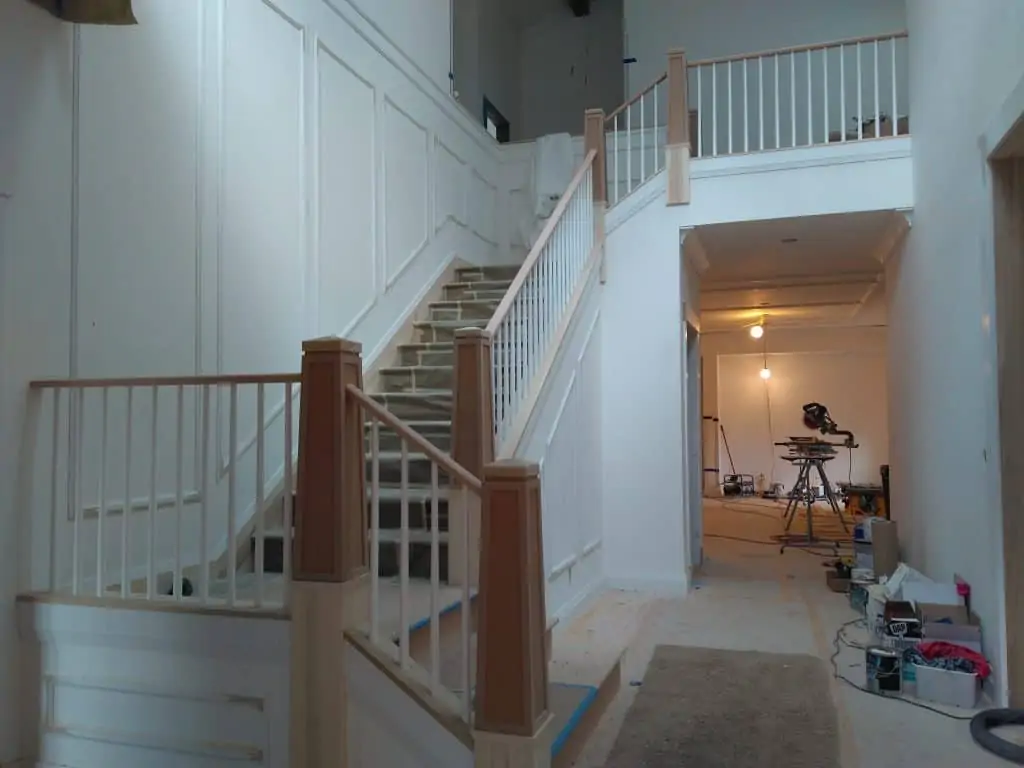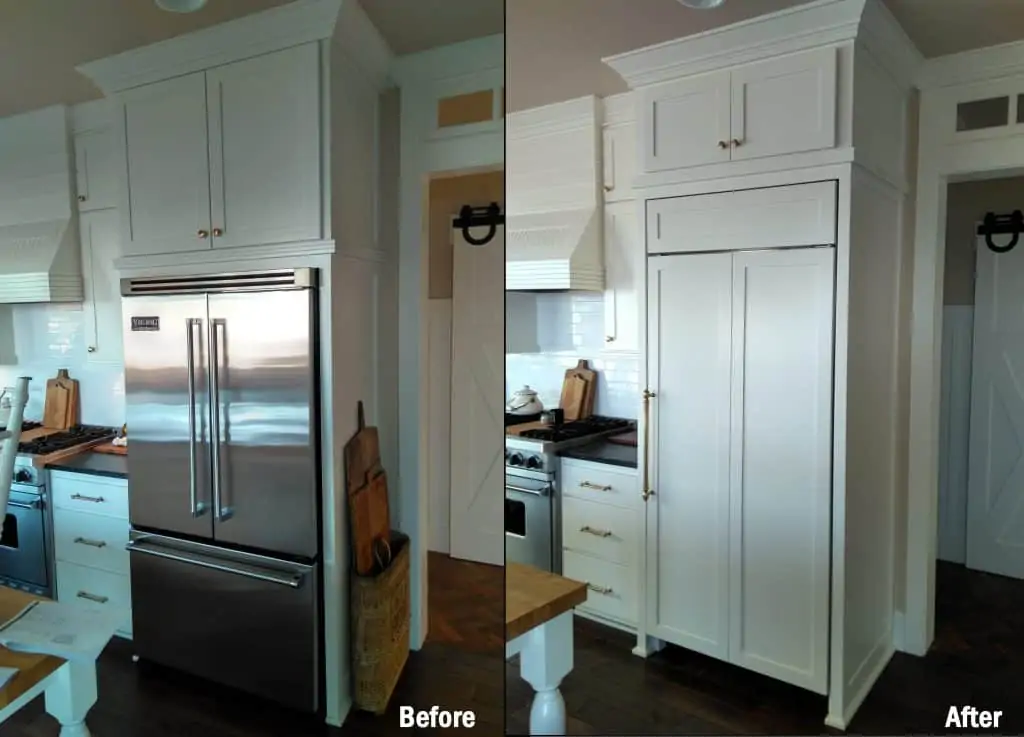 Cabinet Remodeling in Salem
This last Salem project is for Cabinet Remodeling.  The client on this project desired to have a refrigerator that blended in with the rest of the kitchen cabinetry.  Valley Woodworks was able to incorporate the fridge seamlessly. 
Contact Valley Woodworks today so that we can schedule an appointment to help make your Salem home or business improvement dreams come true.